From Our Animal Hospital & Pharmacy Serving Buffalo and WNY
When it comes to owning a pet, it is important to educate yourself on the proper care for them so they can live a long, healthy life. From preventative care like pet vaccinations and pet dentistry to first aid, emergency vet visits, and other health concerns, rely on the team at our animal hospital and pharmacy.
At McClelland Animal Hospital, we are aware of the vast amount of information available on the internet. Our veterinary clinic has taken the time and evaluated the following sites to provide you with accurate information regarding the health of your pet. We trust the information the resources will provide to you, our clients, and members of our family.
For more information regarding pet boarding, grooming, vaccinations, dentistry, and other topics, take a look at the resources below or contact our affordable vet clinic and pet hospital at (716) 847-0181.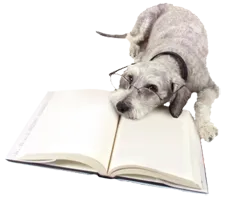 American Animal Hospital Association
www.aaha.org

American Board of Veterinary Practitioners
www.abvp.com

American College of Veterinary Internal Medicine
www.acvim.org

American Kennel Club
www.akc.org

American Veterinary Medical Association
www.avma.org

Association of American Veterinary Medical Colleges
www.aavmc.org
Agility Information
www.cleanrun.com

Center for Veterinary Medicine- U.S. Food and Drug Administration
https://www.fda.gov/about-fda/office-foods-and-veterinary-medicine/center-veterinary-medicine
Contact Our Veterinary Clinic Today For More Information!